Waterfront Lodging
Washington's shorelines have hundreds of small towns and quaint communities. Typically, larger, more publicized waterfront hotels book up well in advance.
However, hotels are just the beginning for a stay in the Evergreen State. Whether you're looking for Washington state resorts, waterfront camping, motels, cabins, or vacation rentals, you can search the full range of waterfront lodging right here according to your budget and interests.
As you likely already know, waterfront bed and breakfasts are perfect for romantic getaways in Washington state. If you're looking for something more rugged, we recommend one of our amazing waterfront lodges, some of which on the Olympic Peninsula put you close to some of the country's best hiking, biking, and backpacking.
As always, if you have a story that you would love to share about staying in Washington State waterfront lodging, pleas visit the Washington waterfront Facebook page! We would love to hear where you enjoyed a waterfront vacation in our lovely state!
Download Our List of Waterfront Resorts
Over the years, we've built as comprehensive list as possible of Waterfront Lodging that we feel should be among your consideration when seeking to enjoy Washington State Waterfront Lodging. Please enter your email address below and our list will be automatically emailed to you!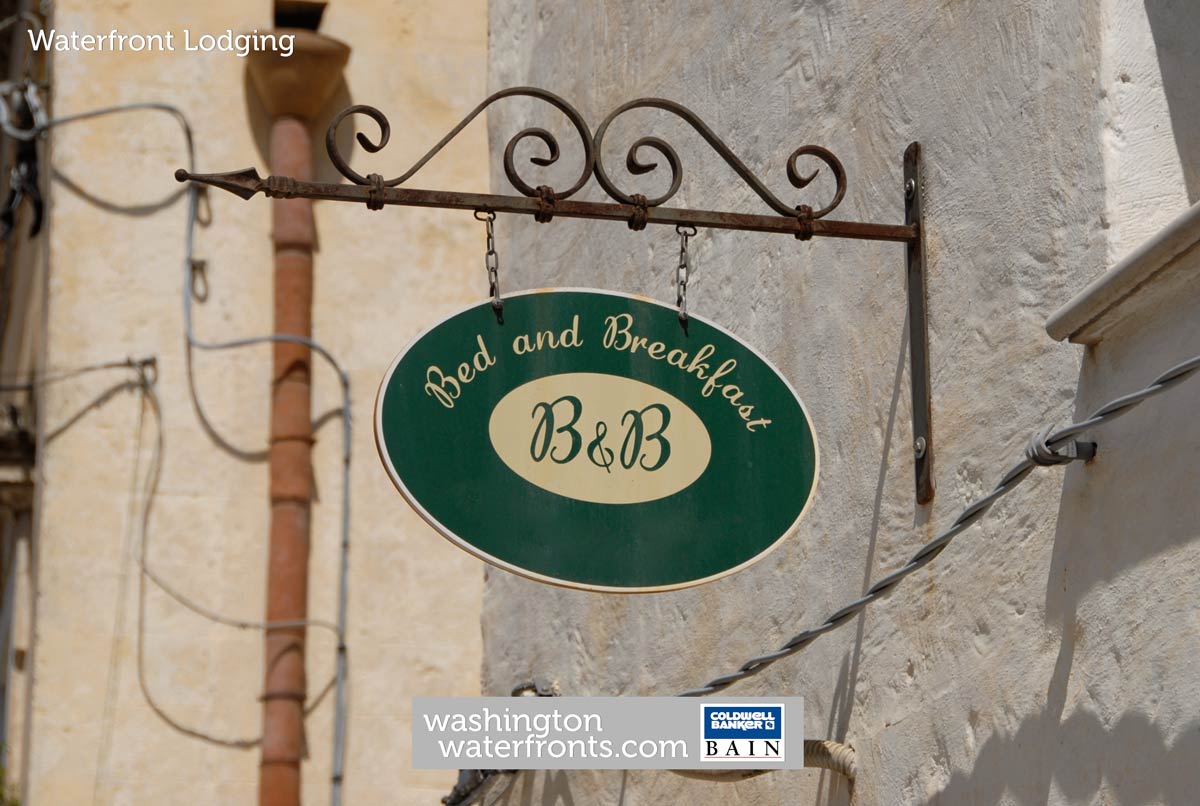 WASHINGTON WATERFRONT
Featured Searches