Waterfront Hotels
Travelers in the Pacific Northwest will find the best-known hotel brands -- names like Hilton, Sheraton, Best Western, Holiday Inn, Best Western, and Econo Lodge -- as well as hundreds of locally owned and boutique Washington waterfront hotels
Washington state has hundreds of small towns and quaint communities and because of the sheer beauty and national cache, the waterfront cabins and cottages in these communities book up well in advance.
Plus, there is an incredibly broad spectrum of Washington State waterfront hotels from which to choose. On Washington's Coast, we highly recommend checking out Adrift Hotel on the Long Beach Peninsula or the Ocean Crest Resort in the North Beach town of Moclips. However, if you're looking for an island getaway, San Juan Island in particular has a handful of waterfront hotels in varying price ranges from which you can choose. Frankly, the possibilities are endless considering how many miles of waterfront Washington state has to offer!
As always, if you have a story that you would love to share about staying in one of Washington State's waterfront hotels, please visit the Washington Waterfront Facebook page! We would love to hear where you enjoyed a waterfront vacation in our lovely state!
Download Our List of Waterfront Hotels
Over the years, we've built as comprehensive list as possible of Waterfront Hotels that we feel should be among your consideration when seeking to enjoy a Washington State Waterfront Hotel. Please enter your email address below and our list will be automatically emailed to you!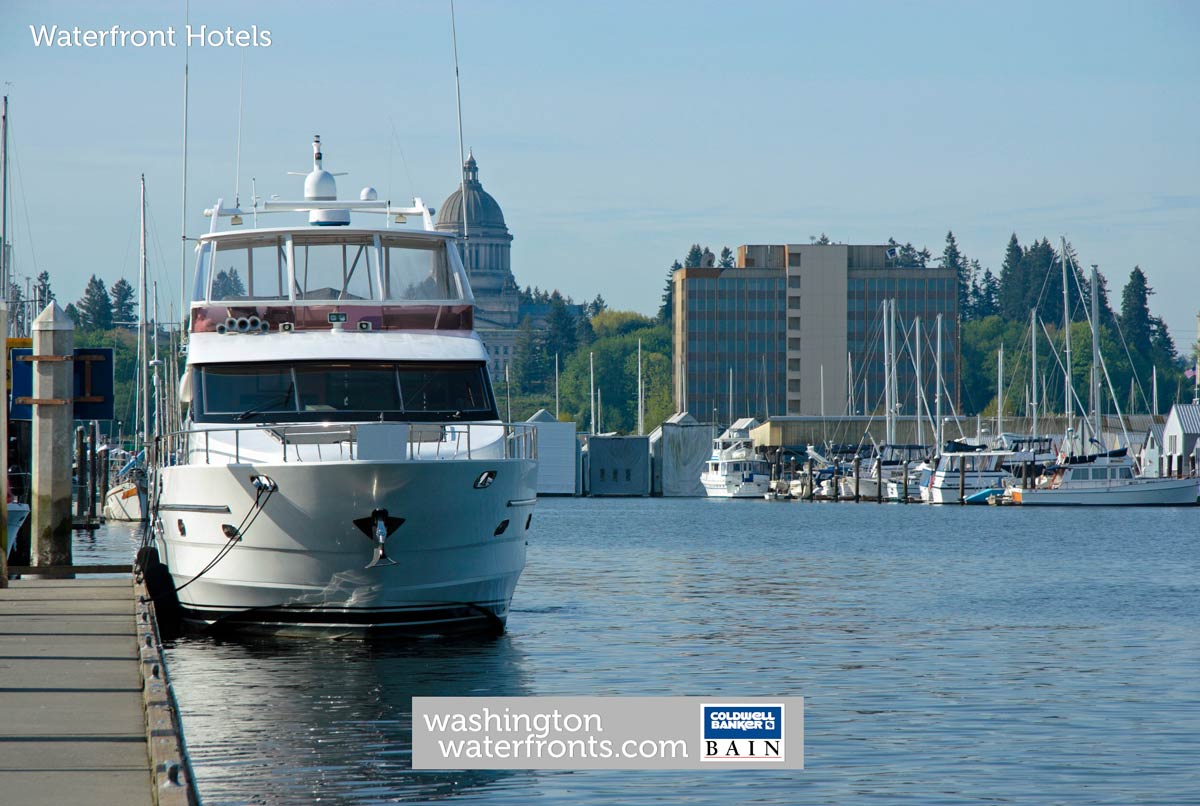 WASHINGTON WATERFRONT
Featured Searches