Waterfront Casinos
Visitors to Washington will find waterfront casinos all across the state. In fact, there are 16 tribes operating 27 casinos in Washington! While most of the larger casinos offer a range of gambling, entertainment, and dining options, the biggest casino resorts in Washington feature hotels, spas, dining, and of course entertainment.
Washington State waterfront casinos are also very popular for the incredible seafood spreads. In fact, when it comes to crab legs, the first thing that comes to our head is the incredible Seafood Extravaganza Buffet at the Clearwater Resort and Casino in Poulsbo, Washington. Don't get us wrong, there are many Washington State waterfront casinos that offer mouth-watering seafood spreads, but this is one of our faves!
As always, if you have a story that you would love to share about Washington State waterfront casinos, please visit the Washington Waterfront Facebook page! We would love to hear where you enjoyed a waterfront vacation in our lovely state!
Download Our List of Waterfront Casinos
Over the years, we've built as comprehensive list as possible of Waterfront Casinos that we feel should be among your consideration when seeking to enjoy a Washington State Waterfront Casino. Please enter your email address below and our list will be automatically emailed to you!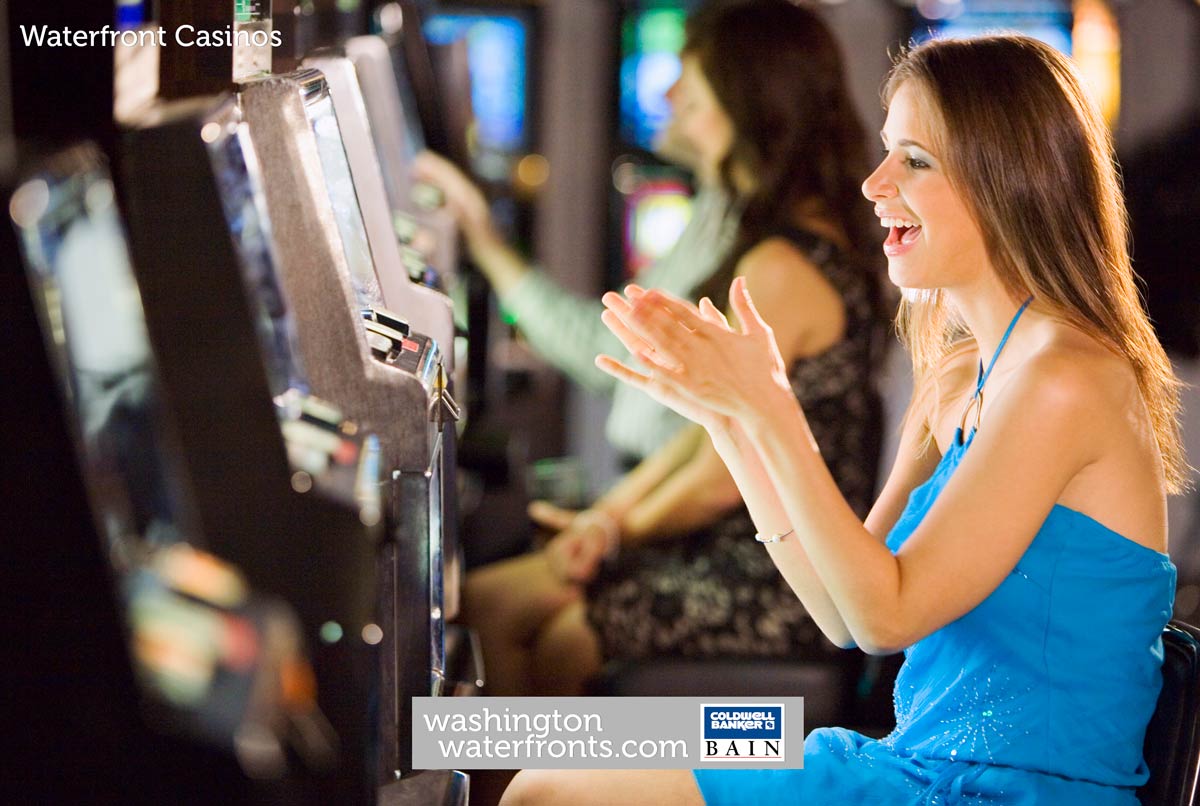 WASHINGTON WATERFRONT
Featured Searches