Waterfront Bed and Breakfasts
Washington State waterfront bed and breakfasts are among some of the most popular lodging options in the evergreen state. Whether you are seeking something for a weekend getaway or a base camp for an extended trip in one of Washington's charming waterfront communities, you have quite a variety of options to choose from when searching for the perfect Washington waterfront bed and breakfast.
If you're considering a vacation in the San Juan Islands, Whidbey Island, or the Olympic Peninsula, we highly recommend staying in one of Washington State's waterfront bed and breakfasts. Below is a list that we cultivated of the most popular bed and breakfasts on the waterfront in Washington State.
As always, if you have a story that you would love to share about staying in a Washington State waterfront bed and breakfast, please visit the Washington Waterfront Facebook page! We would love to hear where you enjoyed a waterfront vacation in our lovely state!
Download Our List of Waterfront Bed & Breakfasts
Over the years, we've built as comprehensive list as possible of Waterfront Bed & Breakfasts that we feel should be among your consideration when seeking to enjoy a Washington State Waterfront Bed & Breakfast. Please enter your email address below and our list will be automatically emailed to you!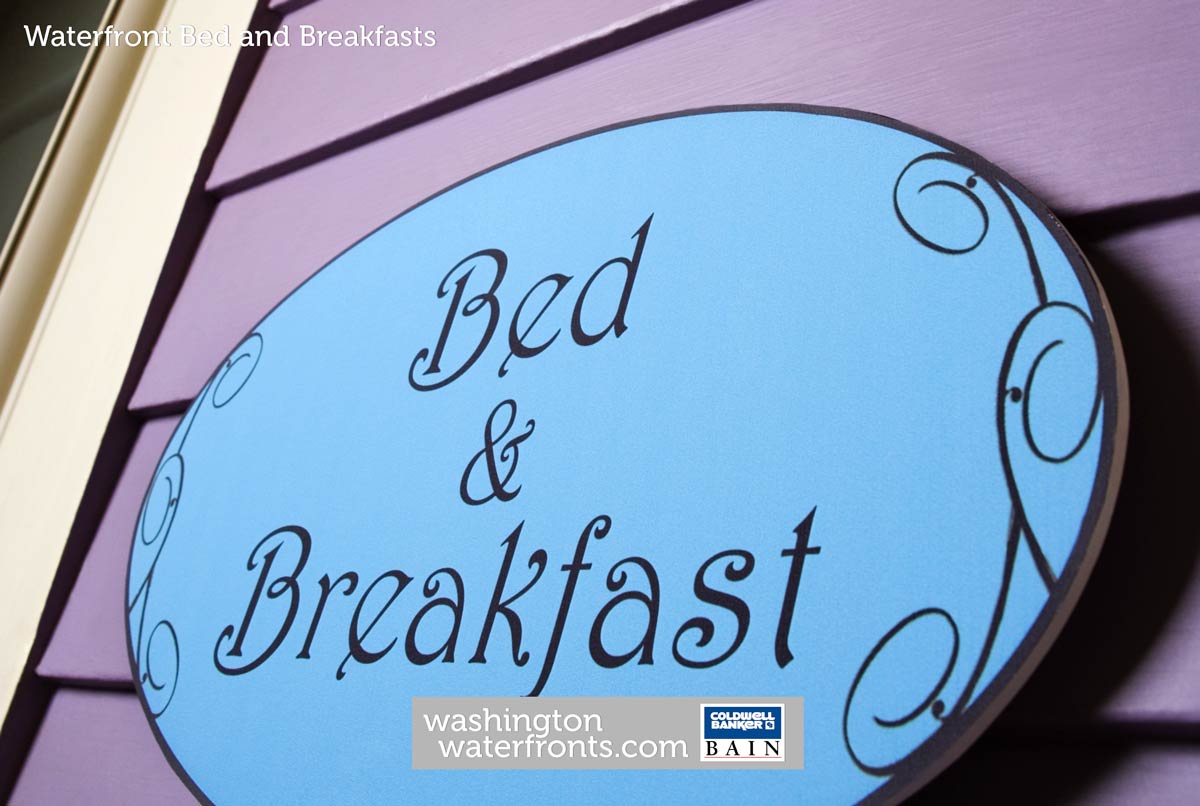 WASHINGTON WATERFRONT
Featured Searches