Washington State Whale Watching
Washington State whale watching is considering among the best in the world. Visitors and residents are treated year-round to sightings of orca whales (killer whales), minke whales, gray whales, and humpback whales.
Some of the best sightings are made from whale watching cruises that set out from several Washington waterfront destinations and communities. San Juan Island whale watching is the best known in the region, but whale watching tours also operate from Orcas Island and Anacortes as well as Bellingham, Everett, and Port Townsend.
Some of these companies guarantee sightings on every tour, and in part, that's thanks to three resident pods of orca whales that live in the waters around the San Juan Islands and Puget Sound - one of the best studied orca populations in the world.
However, whale migration also makes the Washington state coast great for spotting minke whales, humpback whales (which produce the renown whale songs), and gray whales, which are found only off the coast of Korea and the West Coast of North America as they migrate from Alaska to the Baja Peninsula in Northern Mexico.
While Washington State whale watching is one of the most popular attractions in the Puget Sound and San Juan Islands, Washington coast vacations also provide stunning looks at many species of birds and marine life, including seals and sea lions, porpoises, bald eagles, albatrosses, pelicans, and other seabirds.
As always, if you have a story that you would love to share about Washington State whale watching, please visit the Washington Waterfront Facebook page! We would love to hear where you enjoyed a waterfront vacation in our lovely state!
Download Our List of Washington State Whale Watching
Over the years, we've built as comprehensive list as possible of Washington State Whale Watching that we feel should be among your consideration when seeking to enjoy a Washington State Whale Watching. Please enter your email address below and our list will be automatically emailed to you!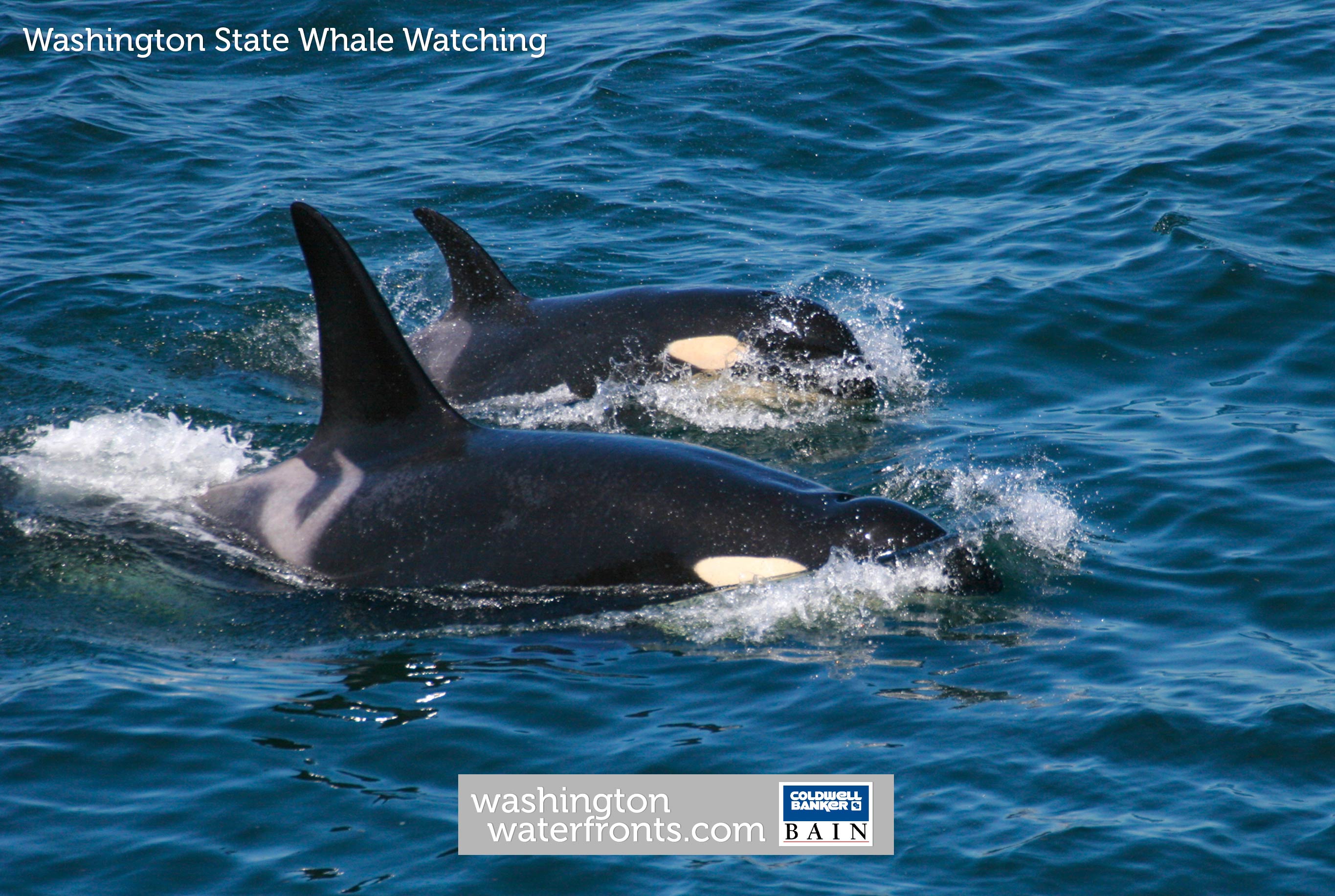 WASHINGTON WATERFRONT
Featured Searches