Washington State Birding
Washington state provides one of the best destinations in the country for bird watching a both a stopping point for hundreds of thousands of migrating birds as well as home to nearly 350 species. Of these, more than 220 can be sighted around the coasts, straits, inlets, and islands of Washington waterfront destinations.
Some of these species nest in and migrate through Washington in greater numbers than anywhere else in North America. The bald eagle, for example, is more concentrated around the northwest coasts of Washington than anywhere else in the contiguous United States.
Some of the birds of Washington state are rare and even endangered, including species of albatross, spotted owls, and others. Washington waterfronts in winter become home to large populations of snow geese, tundra swans, raptors, and seabirds. In summer, those same coasts and beaches see sandpipers, wandering tattlers, and many other bird species.
One of the best ways for birders to discover Washington birds is through birding tours (guided or self-led) along the Great Washington State Birding Trail, which includes loops around Puget Sound, the Olympic Peninsula and the Cascade Mountains. More information on the Birding Trail is available from the Seattle Audubon Society.
As always, if you have a story that you would love to share about Washington State Birding, please visit the Washington Waterfront Facebook page! We would love to hear where you enjoyed a waterfront vacation in our lovely state!
Download Our List of Washington State Birding
Over the years, we've built as comprehensive list as possible of Washington State Birding that we feel should be among your consideration when seeking to enjoy a Washington State Birding outing. Please enter your email address below and our list will be automatically emailed to you!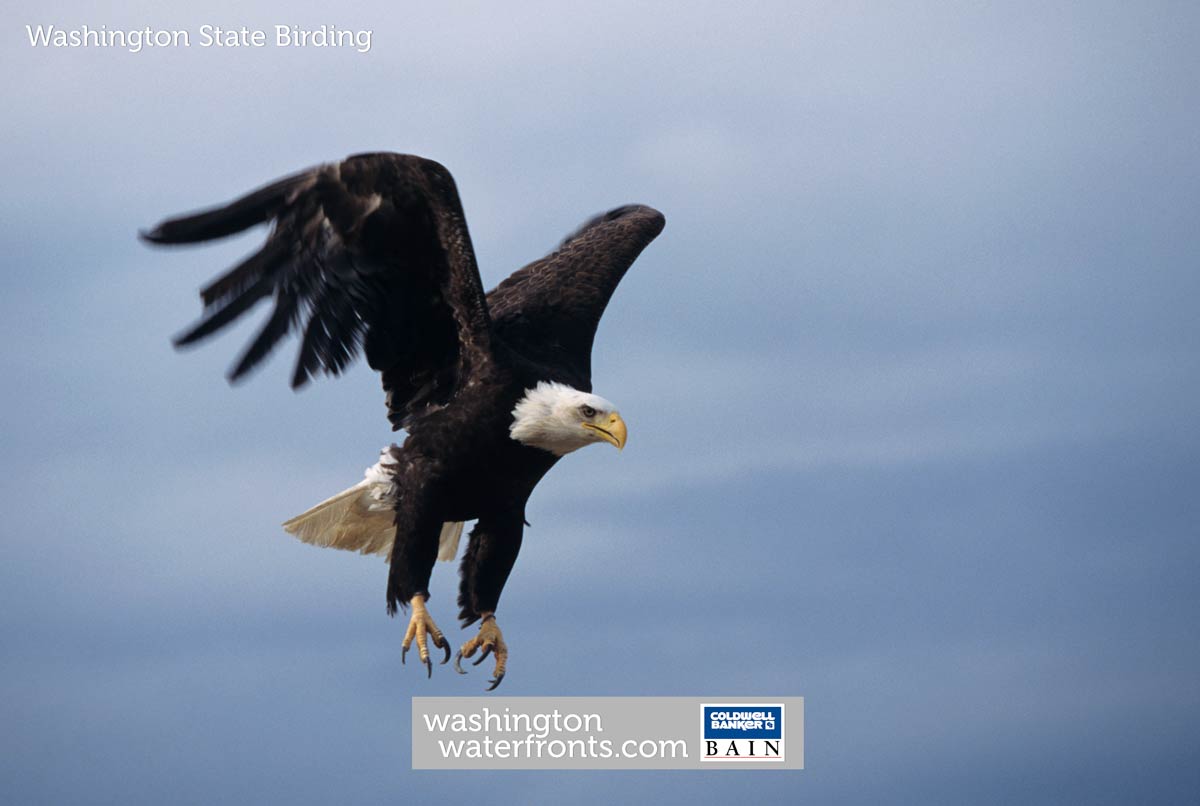 WASHINGTON WATERFRONT
Featured Searches