Lakefront Real Estate in Washington State
While there is a tremendous number of lakes throughout Washington State, we've put together what we think is a great selection of pages featuring Lakefront Real Estate in Washington State.
As you might imagine, similar to most other real estate categories in the Evergreen State, Lakefront Real Estate in Washington offers an incredibly diverse selection from which you can choose.
On the urban side of the spectrum, Lake Washington is situated between Washington State's two largest cities, Seattle and Bellevue. Because of its proximity to these major employment centers, Lake Washington is among the most popular and expensive Waterfront Real Estate in Washington state.
To get you started researching for waterfront homes we've created the table below through which you can navigate to the various islands throughout the waters of Washington State.
As always, if you would like to discuss owning property on a lake home in Washington State, please don't hesitate to contact our Waterfront Specialists!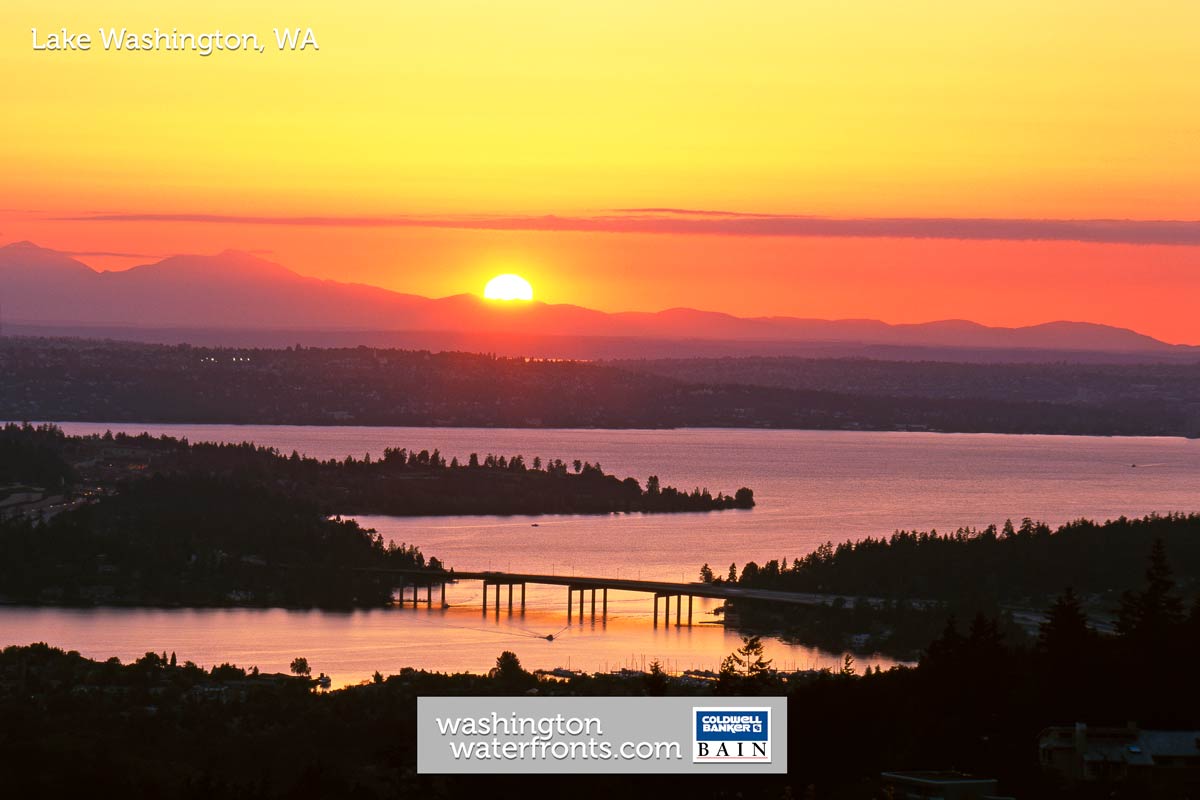 WASHINGTON WATERFRONT
Featured Searches