What's Hot in Waterfront Property for King County, WA
Posted by Chris Murphy on Wednesday, September 22, 2021 at 6:20 AM
By Chris Murphy / September 22, 2021
Comment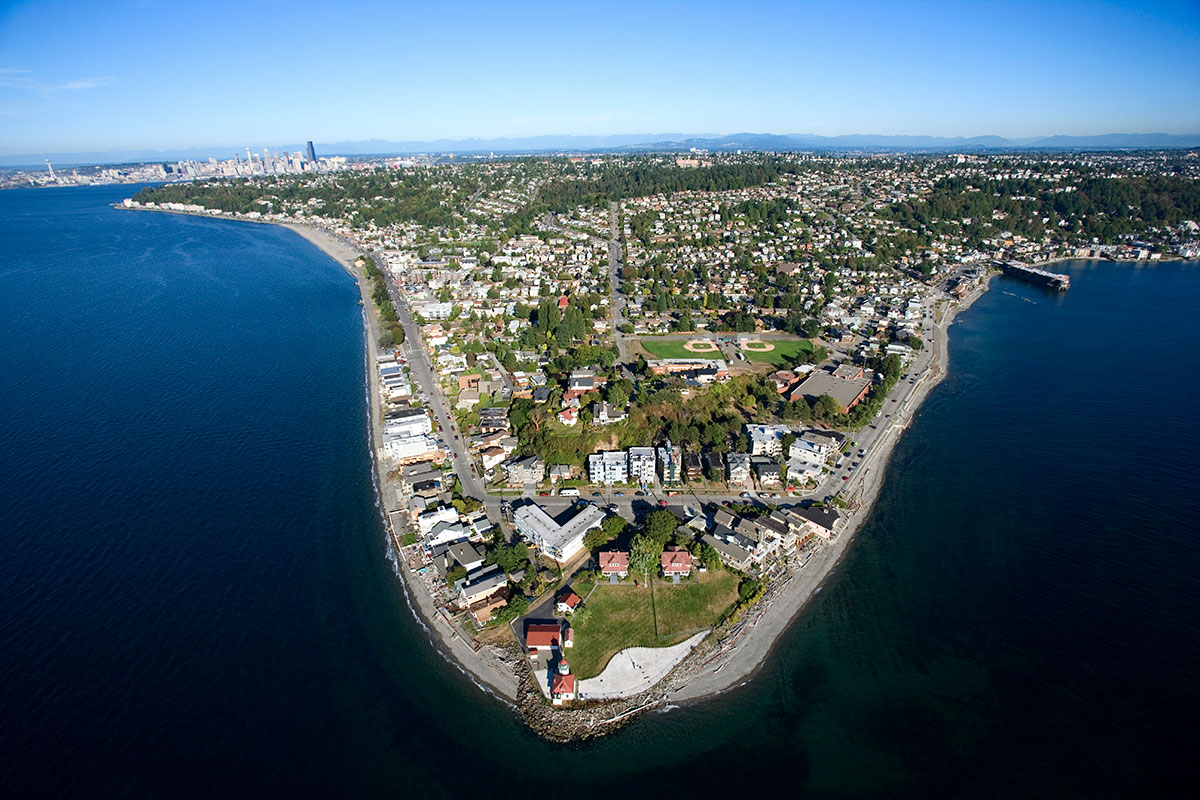 What's Hot in Waterfront Property for King County, WA
Waterfront property for sale in King County rarely stays on the market for long. From 2016 through the first quarter of 2021, King County waterfront properties that sold were on the market an average of 24 days. However, certain types of waterfront homes sold in a fraction of that time. Even in a time of tight waterfront inventory, with median sale prices skyrocketing from $855,000 five years ago to more than $1.2 million today, there are some features and amenities that will make a waterfront property in a hot market even more desirable.
Whether you're interested in buying or selling a waterfront home in King County, we can help. Contact the Washington Waterfronts Team today to speak with an experienced waterfront real estate agent, and read on to learn what waterfront property trends — based on WashingtonWaterfronts.com's proprietary data — are driving the fastest home sales in King County, Washington.
Waterfront Property Value Is on The Rise in Washington State
In line with most of the country, waterfront property value (specifically in King County) is much higher than historical averages. Listed below are the annual median waterfront property sales prices from 2016 to Q1 2021.
2016: $855,000

2017: $1,090,000

2018: $1,000,000

2019: $ 1,227,50

2020: $1,249,888

2021, Q1: $1,247,250
Most indications suggest that waterfront home value will continue to rise for the remainder of 2021. Keep reading to learn what makes a waterfront property sell fast — and at a price that is above the original listing price — in King County.
Washington Waterfront Home Sales Data
Days on Market for Waterfront Homes Sold in King County
Days on Market (DOM) refers to the number of days a home is actively listed before it sells. Generally, the longer a waterfront property stays on the market, the more negotiation room it leaves potential buyers.
In 2016, the median DOM for King County waterfront property for sale was 29 days. Compare that with the first quarter of 2021, when the median DOM for King County waterfront property was just 16 days. Just under half of all King County waterfront homes that sold in the first quarter of 2021 did so within just 10 days of being listed.
List Price to Sale Price Ratio for Waterfront Homes Sold in King County
Waterfront home sales and prices in King County have long been robust and reliable. Back in 2016, before the current Washington state waterfront housing inventory crunch, the average list price to sale price (SP/LP) ratio of waterfront homes sold was just over 96%, meaning that waterfront home sellers in King County, on average, agreed to only a 4% price concession from the price at which they listed their homes for sale.
In the first quarter of 2021 the SP/LP was just under 98% — not a dramatic difference from the 2016 average. However, the SP/LP of waterfront home sellers whose houses sold within 10 days or less of their listing was almost 106%, meaning that homeowners were being paid, on average, 6% more than their listing price.
But we can take the data further: By removing those quick-selling waterfront homes' effect on average SP/LP, we find that waterfront homes in King County that took longer than 10 days to sell during the first quarter of 2021 saw an average SP/LP of just 90%.
The takeaway? The data reveal consistent demand and high sale prices for waterfront homes in King County, Washington overall. But it is critical to price your home appropriately at the market value recommended by your waterfront real estate broker. Overpricing a waterfront property can have significantly detrimental impacts on the eventual selling price of your property, which is often times less that the market value originally recommended by your broker.
Waterfront Property Trends to Know in King County, WA
Homes with a waterfront view in the greater Seattle area typically spend fewer days on the market than traditional single-family residences. Homes on the water are selling faster primarily due to the following factors:
There are limited waterfront homes for sale in King County

There is an increase in cash sales in Western Washington

Investors covet waterfront property in King County as solid long term investments
Are you curious about what makes a waterfront home attractive enough to buyers to entice them to move quickly, offer more than the listing price, and/or engage in a bidding war? Listed below are a handful of the key attributes shared by the fastest-selling (within 10 days of listing) waterfront properties in King County.
Average Square Footage and Price Per Square Foot
The fastest-selling properties on the water in the first quarter of 2021 had an average of 2,457 square feet. Waterfront homeowners hoping to quickly sell homes that are smaller or larger than that don't need to worry, however. The smallest property that sold in 10 days or less was just 172 square feet, and the largest was more than 7,000 square feet. Additionally, the price per square foot for waterfront homes sold in 10 days or less was $743.50.
If you compare that data with homes that took longer than 10 days to sell in 2021, the following patterns emerge: Waterfront homes that took longer to sell were larger than their faster selling counterparts (2,900 square feet on average), and they cost more per square foot (just under $800), too.
For homeowners hoping to sell their King County homes in a shorter period of time, then, a more conservative price per square foot may make sense. However, those with patient capital could consider waiting to find a buyer at a higher listing price.
Waterfront, Desirable Views, and Topographical Attributes
The type of water a home fronts, the view its inhabitants enjoy, and its topography can all affect how quickly it sells. Listed below are a few of the more notable topographical, waterfront, and view-related attributes exhibited by Q1 2021's fastest selling King County waterfront homes.
| | |
| --- | --- |
| Waterfront, View, and Topography | Percent of Properties Sold in 10 Days or Less in 2021, Q1 |
| Low Bank | 43% |
| Lakeside | 43% |
| Lake View | 47% |
| Mountain View | 37% |
| Garden Space | 40% |
| Level and/or Partial Slope (vs sloped or steep slope) | 73% |
| Wooded | 33% |
Site Features
The best waterfront properties in King County also include amenities and site features that improve the quality of life for all who live and visit there. The table below offers a snapshot of the types of site features common to those waterfront homes selling the fastest in King County in 2021.
| | |
| --- | --- |
| Site Features & Amenities | Percent of Properties Sold in 10 Days or Less in 2021, Q1 |
| Deck | 83% |
| Cable TV | 77% |
| High Speed Internet | 67% |
| Patio | 50% |
| Bath of the Primary Bedroom | 50% |
| Parking for an RV | 43% |

It's worth noting that 90% of the waterfront houses that sold in 10 days or less in 2021 had either a deck and/or a patio. Outdoor space is valued as especially attractive to today's motivated buyers. Waterfront homeowners looking to sell in coming years, who are also looking to improve their property, should consider whether or not a deck or patio addition might improve their home's appeal.
Additionally, waterfront homes in King County that lack a bath off the master bedroom could add one to increase a home's appeal and value.
Contact Us To Learn More About Waterfront Property in King County, Washington
Washington waterfront homes for sale are transacting faster than ever, especially in King County. If you're in the market to buy or sell a home on the water, our waterfront real estate professionals can help. Start your search for the best waterfront properties in King County with our interactive waterfront property finder, or contact us to list your waterfront property today.