What A Tight Waterfront Housing Market Means for Sellers
Posted by Chris Murphy on Thursday, September 16, 2021 at 7:37 AM
By Chris Murphy / September 16, 2021
Comment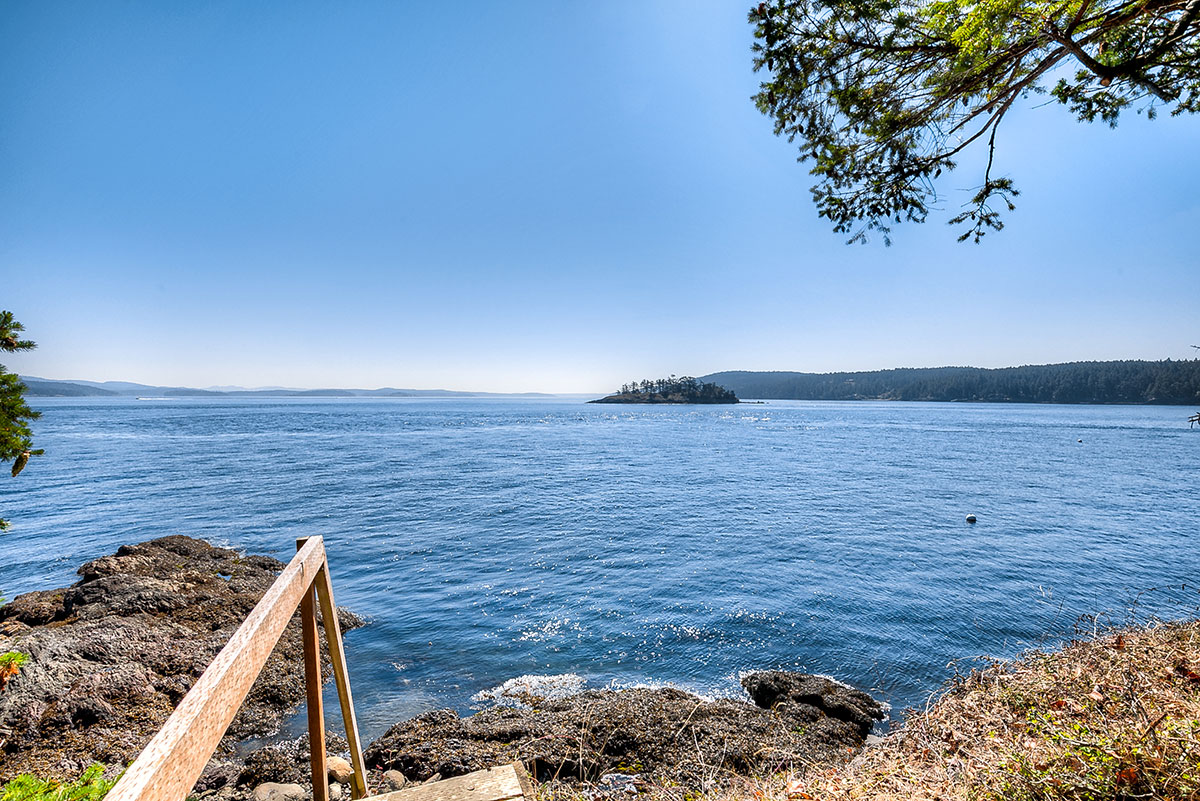 A Tight Waterfront Housing Market Gets Tighter: What it Means for Sellers
It's a seller's market for premium waterfront property in Washington State, but how long will the good times last for waterfront home sellers?
If we base our answer on historical precedent, we can expect the Washington waterfront housing market to continue on an upward trend. However, there are no guarantees. If you're thinking about selling your home on the water, read this guide and you will learn the following:
Key insights from the Washington waterfront real estate market

Attributes that make a waterfront property more attractive to buyers

How long you can expect it to be a seller's market

How to decide if it's the right time to sell your home on the water

How to choose the best offer for your waterfront property

Tips to get your home on the water ready for sale
Our waterfront specialists at the Washington Waterfronts Team are dedicated to helping you achieve your real estate goals and secure the best contract for your waterfront home, while providing you with a fantastic transactional experience.
Use our interactive waterfront property finder to see the kinds of listings we represent, or contact us today to get connected with a waterfront real estate agent.
Continue reading to learn about the tight waterfront housing market and what it means for sellers.
Key Insights from the Washington Waterfront Real Estate Market
While the rest of the country is experiencing a tight real estate market, Washington waterfront property values have been on the rise for quite some time now. Below, we've provided a few key insights into current and historical figures for homes on the water in Washington.
Waterfront Property Prices in Washington State
Historically, waterfront property in Washington is a sound investment. Most properties on the water or with prominent waterfront views have experienced a significant increase in property value. Listed below are historical comparisons of waterfront property values in popular Washington cities.
| | | | |
| --- | --- | --- | --- |
| | 2016 Median Sold Price | 2019 Median Sold Price | Q1 2021 Median Sold Price |
| Seattle | $1,180,000 | $1,495,000 | $1,650,000 |
| Bellevue | $3,506,000 | $3,565,000 | $7,600,000 |
| Kirkland | $2,850,000 | $2,650,000 | $4,100,000 |
| Sammamish | $1,890,000 | $2,597,500 | $4,342,500 |
Waterfront property value is on the rise, but that doesn't mean that every waterfront property will sell quickly or for the asking price. Working with a proven waterfront real estate agent can help ensure that you get the maximum value under the best circumstances.
Median Days on Market (DOM) for Homes on the Water in WA
It isn't uncommon for high-end waterfront homes to spend more time on the market than single-family residences not on a shoreline — even in a market where inventory is tight.
Waterfront homeowners understand the significant value of their waterfront properties and are generally comfortable waiting to sell until they receive an offer that matches or exceeds the listed price. With that in mind, the median days on the market for Washington waterfront properties have increased in some cases and decreased in others.
| | | | |
| --- | --- | --- | --- |
| | 2016 Median DOM | 2019 Median DOM | Q1 2021 Median DOM |
| Seattle | 19 | 28 | 13.5 |
| Bellevue | 35 | 39 | 50.5 |
| Kirkland | 23 | 6.5 | 79.5 |
| Sammamish | 9.5 | 7 | 4 |
Monthly Median Inventory of Washington Waterfront Properties
Many experts predict that record low housing inventory will systematically increase through the end of 2021 and throughout 2022. For now, just about every area with waterfront views in Washington State is experiencing a considerable lack of inventory compared to previous years.
Take a look at a few examples of waterfront inventory levels below.
| | | | |
| --- | --- | --- | --- |
| | 2016 Median Inventory | 2019 Median Inventory | Q1 2021 Median Inventory |
| Seattle | 26.5 | 42 | 23.5 |
| Bellevue | 11 | 7 | 4 |
| Kirkland | 8.5 | 3 | 2 |
| Sammamish | 3.5 | 8 | 2 |
Common Attributes of Waterfront Homes That Sell Fast
If you intend to sell your home on the water, you should know what's hot in the market and what can potentially derail a quick sale. Based on our data, waterfront homes that motivate buyers to move the fastest have a few common attributes. They include, but are not limited to:
Homes with easy access and close proximity to the water

Properties with great waterfront views (i.e., city views, mountain views, waterbody views, etc.)

Waterfront homes with ample garden space

Homes on the water with a terrace

Waterfront properties with a deck/patio and a dock

Waterfront properties that offer privacy (i.e., gated community, fence, wooded view, etc.)
Should I Sell My Waterfront Property?
While this ultimately depends on your lifestyle and financial goals, we generally recommend selling a property with limited competition is more advantageous to sellers than waiting for competition to increase. Waterfront properties in Washington can be a great long-term investment. However, we're in the midst of a historically high-priced housing market. With that in mind, it is safe to assume that the value of your waterfront property value will not continue to rise at the astronomical rate at which it has over the last two years.
For many, now may be the best time to sell their property on the water because of:
Record-low interest rates

High demand and low inventory (expect the inventory levels to change soon)

Historically high waterfront property valuations
If you're thinking about selling your home on the water with a waterfront view, we suggest connecting with one of our experienced waterfront specialists to discuss your options.
How to Choose The Best Offer On Your Waterfront Property
In today's waterfront market, you're likely to receive several offers for your waterfront home quickly after listing. Whether or not you should accept those offers depends on a few factors. Understanding how a waterfront offer works, how much risk you can bear, and your personal goals can help you choose the offer that works best for you.
Consider the Contingencies
Contingencies offer an opportunity for a potential buyer to exit or renegotiate terms.
For that reason, it's important to consider how contingencies could affect your net proceeds or the amount of time it takes to close. Common contingencies in waterfront property contracts include:
Inspection contingency

Financing contingency

Septic contingency

Well contingency

Home sale contingency (albeit very uncommon in today's market)
As a seller, we recommend accepting an offer with as few contingencies as possible to increase the likelihood that your contract to sell will close swiftly and as close to the terms originally agreed upon in the mutually accepted offer.
Cash Offer Vs. Conventional Mortgage
In many cases, cash offers are preferred even at a lesser price than conventionally financed offers because they typically result in a faster sale and fewer complications. However, not every cash offer is the right offer.
We recommend discussing the pros and cons of each offer on your home with an experienced waterfront real estate professional. In some cases, it can pay dividends to wait for a better mortgage-based offer than accept a fast cash offer. Further, a buyer with a pre-approved mortgage will sometimes close faster than a buyer making a cash offer.
Proof of Funds Letter
Requiring a proof of funds letter is a valuable approach to both cash buyers and buyers purchasing with a mortgage. For buyers with financing, a proof of funds letter helps ensure that buyers with conventional mortgage-based offers have enough money for the downpayment and closing costs. For cash buyers, a proof of funds letter illustrates to the seller that the buyer factually has enough liquid non-contingent funds to close the sale at the offered purchase price. Moving forward in a waterfront property sale without proof of funds can be risky.
As real estate agents specializing in homes on the water in Washington, we recommend leaving your home on the market until you receive the proof of funds document from potential buyers.
Choosing the Best Offer Over The Highest Offer
The highest offer on a waterfront home isn't always the best offer. Before you accept an offer from the highest bidder, you should evaluate the pros and cons of accepting their offer over others.
For example, the highest bidder may require strict contingencies or request additional time in the closing process. In contrast, someone who bids slightly lower may offer a faster closing time, a higher down payment, etc.
A Few Tips to Get Your Home on The Water Ready For Sale
Attracting the best offer for your waterfront property can take some work. Before listing your home on the water for sale, our waterfront real estate specialists recommend:
Making all needed repairs

Knowing your waterfront property rights and how they will transfer

Having your waterfront home inspected before listing

Removing any obstructions to your waterfront view

Paying a professional housekeeping company to clean your home

Taking professional pictures

Professionally staging the entire property and especially the waterfront living areas
At the Washington Waterfronts Team, we work closely with waterfront property homeowners to sell their waterfront property at the best possible terms. Contact us today to begin the process of listing your Washington waterfront property.