Waterfront Market Update - August 4, 2021
Posted by Chris Murphy on Wednesday, August 4, 2021 at 2:31 PM
By Chris Murphy / August 4, 2021
Comment
Greater Puget Sound waterfront real estate market continues to be a hot commodity as we move into August and summer is in full swing! We keep an eye on several data points that we feel are pertinent to understanding the waterfront market and how to value waterfront properties appropriately. The first metric we have been tracking closely is the number of actively listed waterfront properties in the entire NWMLS area. This geographic area spans effectively from the Columbia River all the way to the Pacific Ocean and from the Canadian border down to what is effectively the Longview intersection with the Columbia River again. Within all of the data sets that we have included below, we are looking at strictly single family waterfront homes and we have excluded creekfront properties and properties that do not have shoreline, but are marketed as having tideland rights and/or beach rights. This leaves what we believe is true waterfront properties for comparison.
Actively Listed Single Family Waterfront Homes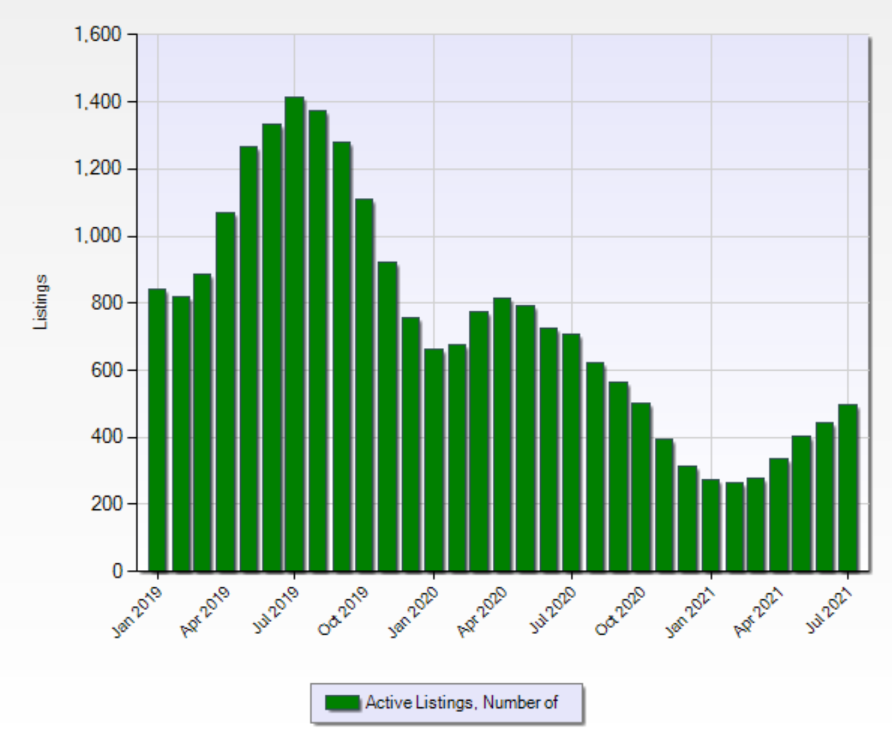 This chart illustrates that we are starting to see the seasonal increase in actively listed waterfront properties, however the number of actively listed waterfront homes is still well below the seasonal peak in 2019.
New Listings vs Pending Listings - August 4, 2021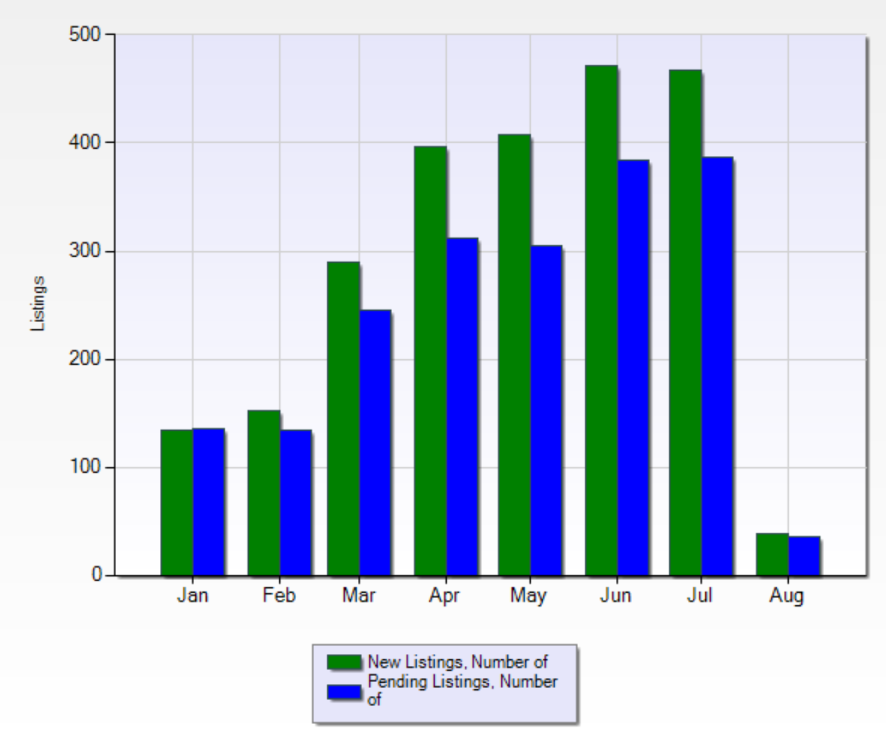 The next data set that we monitor is the number of newly listed waterfront homes as compared to the number of listings that went pending during the same time period. As you can see in the chart above, the demand for single family waterfront is still very strong and buyers are consuming about three quaters of the waterfront properties that are listed.
The limited supply and pent up demand for waterfront properties can also be illustrated in the following dynamic chart that shows the number of months of supply in various counties across the Puget Sound and Hood Canal. (NOTE: We are unable to exclude creekfront properties from this dataset.)
Average Price of Waterfront in the Greater Puget Sound
Finally, the last, but far from least important, data set that we monitor is the average price for a single family waterfront home in the greater Puget Sound organized by County. Here are two charts that illustrate the varying values throughout our beautiful region. (NOTE: We are unable to exclude creekfront properties from this dataset.)
We hope you enjoyed this waterfront market update and, as always, please don't hesitate to contact us if there is anything we can do to help with your waterfront home search. Or, learn more about our proven system to selling your waterfront property for a premium value through our proprietary waterfront marketing platform!
Until next time, have a great Waterfront Wednesday!