Kalaloch Campground
Posted by Puget Sound Specialist on Thursday, May 8, 2014 at 9:26 AM
By Puget Sound Specialist / May 8, 2014
Comment
Kalaloch Campground can be found in southwest corner of Olympic National Park, set on the edge of a bluff that overlooks the Pacific Ocean. This is the only campground on the south coast of Washington State that offers direct beach access. It features a wide, sandy beach strewn with unique pieces of driftwood and thousands of shells.
Here you'll have the best of both worlds, with panoramic water views to the west and the majestic Olympic Mountains to the east. The park offers especially diverse terrain from the ocean shores to Pacific temperate rainforest and even alpine glaciers.
Location
The campground is situated directly off Highway 101, 5 ½ miles north of Queets. Queets is an unincorporated community set along the Queets River at the northern edge of the Quinault Indian Reservation with the nearest town of significance being Forks, about 40 miles north.
This is an ideal region for those who like to get away from it all and enjoy outdoor adventures, with beautiful Lake Quinault and the lush Hoh rainforest just a short drive to the east.
Campsites and campground amenities
The campground offers 171 campsites with 12 RV non-electric sites and 149 standard, non-electric sites. It is open year round and from June through September; reservations can and should be made to avoid disappointment. Other times of the year, sites are available on a first-come, first-served basis. As expected, sites with an ocean view fill very quickly - make reservations early for these premier spots.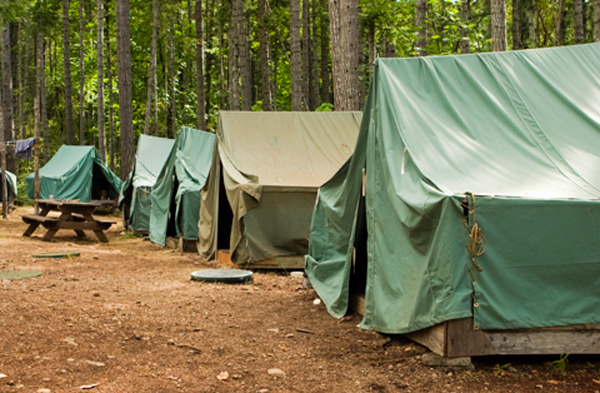 While running water is available all year long, there are no showers. The campground does include flush toilets and a dump station is available for a small fee. The nearest shower facility can be found 9 miles away, while firewood and other basic grocery items can be purchased at the nearby general store found on the Indian Reservation.
Each site includes a campfire ring with grates and a picnic table. Of course, the highlights of a stay here are the spectacular sunsets over the ocean and the sounds of the crashing waves lulling campers to sleep at night - drowning out any human noises.
Campground and area activities
At the campground itself along the Pacific shoreline you'll find numerous things to do. Explore tide pools filled with an abundance of marine life including sea urchins, star fish and crabs, watch the sea otters float across the water's surface or search for the whales and dolphins that occasionally emerge.
This is also a bird watcher's paradise with western gulls, bald eagles and a myriad of coastal birds that are frequently spotted nesting and feeding along the coast here. Hiking the southern coast also offers the chance to taken in breathtaking sights of wild, pristine beaches and a wide variety of wildlife.
Hardy, strong swimmers might consider taking a dip, but the area is known for potentially dangerous rip tides as well as large drifting logs that can also pose a serious threat. The best swimming can be found at nearby Lake Quinault.
Numerous small beaches line this large lake that warms just enough during the summer months to make for a comfortable swim; kayaks are available for rent here as well. You might also consider joining the three-hour Rainforest Tour that departs from Lake Quinault Lodge to discover the magical rainforest and the best spots for picture-postcard photos.