Deception Pass State Park
Posted by Puget Sound Specialist on Tuesday, May 27, 2014 at 11:42 AM
By Puget Sound Specialist / May 27, 2014
Comment
Deception Pass is another one of the most beautiful parks in all of Washington, set at the edge of the dazzling waters of the Strait of Juan de Fuca at the north end of Whidbey Island. The state's most visited 4,134-acre marine park spans a breathtaking saltwater canyon with ocean waterfalls swirling through during tidal changes and rugged cliffs plunging down to meet stunning emerald green waters.
Many cross the landmark bridge that connects Whidbey Island to Fidalgo Island, stopping to view the amazing hue of the water as well as the swift current phenomenon. Thrill-seeking kayakers come to this area during large tide changes to surf standing waves and brave the class 2 and 3 rapids.
There is much more to the park than peering over that edge, however. This park is similar to San Juan Island without having to endure the expense and the wait for the ferry. It offers 7,000 feet of saltwater shoreline and 33,900 feet of freshwater shoreline on three lakes. Discover 400 to 600-year-old trees, picturesque beaches, tide pools and of course, glorious sunsets and panoramic views of the water.
What You Need to Know
The park is open year round for day use and camping. Day use hours are 6:30 a.m. to dusk in the summer and 8 a.m. to dusk during the winter time. You will need a Discovery Pass to access the park which is $10 per day or $30 for a year-long pass.
Keep in mind that as the most popular park in the state with more than 2 million visitors each year. There is also the potential for quite a bit of loud rumbling from the Naval Air Station on Whidbey Island, so you may not get the peace and tranquility you were expecting. The park is still well-worth visiting - some find the jets fascinating, and if that's you, you'll love it here even more.
Camping and other accommodation options
If you want to spend the night, the park offers a beautiful campground with over 300 sites spread out at three different locations in the park. There are 18 tent sites and two utility sites at Bowman Bay; 7 tent sites and 54 utility sites at Quarry Pond as well as 147 tent sites and 83 utility sites at Cranberry Lake.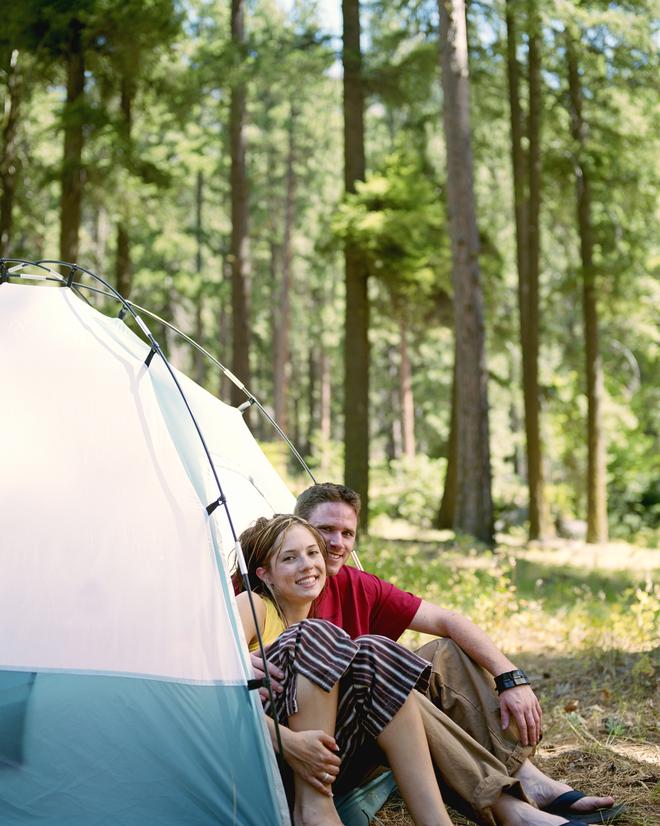 Campgrounds include a total of two dump stations, 20 restrooms and ten showers. Sites offer water taps, fire rings, picnic tables and old-growth trees for a bit of privacy. If camping isn't your thing, nearby Oak Harbor and Anacortes offer a wide range of hotels, while the smaller towns of Coupeville and La Conner are both within a half hour's drive and offer charming downtown waterfronts as well as wonderful B & Bs and small inns.
Activities
The diverse landscape offers a wide variety of things to do including salmon fishing right from the shore, fly-fishing in the freshwater lakes for brown trout, hiking the over 40 miles of trails as well as beachcombing, boating, sailboarding, kayaking, scuba diving and more. In the spring and fall, there's a good chance you'll even spot orcas or gray whales offshore.
Explore the tide pools filled with an abundance of marine life and if you aren't sure what's what, talk to one of the beach naturalists who are available during low tides to find out.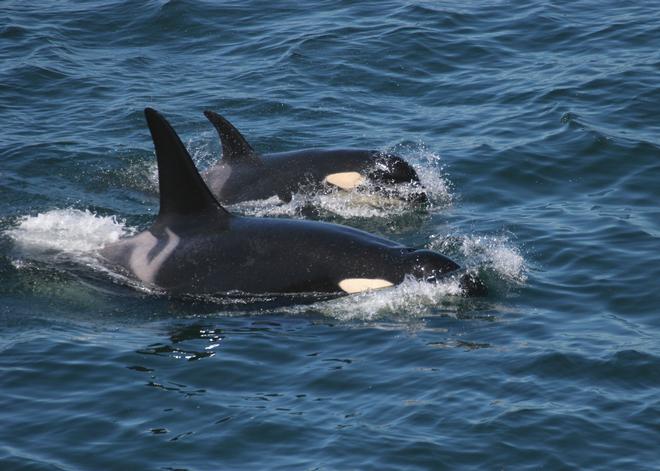 Bird lovers might join San Juan Cruises on their bird-watching cruise from early May through late August every Saturday. Just a few of the birds in the area include eagles, gulls, ducks, herons, hawks, ospreys, pheasants, owls, quail, turkeys, woodpeckers and more.